11/08/2023
|
Categories: News |
Published by: BTCGOSU |
Last updated: 11/08/2023

The world of online gambling and cryptocurrencies has collided, resulting in a significant surge in crypto iGaming. This article dives into the findings from SOFTSWISS, a tech provider specializing in iGaming solutions, highlighting the remarkable growth and trends observed across 500 different brands.
In the world of iGaming, where online casinos and games are gaining momentum, the use of cryptocurrencies for betting has skyrocketed. SOFTSWISS, a leading player in the iGaming tech sector, has compiled data from 500 distinct brands it supports, shedding light on this explosive growth.
Analyzing the Connection: Crypto Market and Player Activity
Andrey Starovoitov, co-CEO of SOFTSWISS, points out the sensitivity of the crypto market to global changes. By correlating key player activity indicators with the Fear and Greed Index, SOFTSWISS analysts have found that even during uncertain times in the cryptocurrency market, business indicators remain consistently high.
Shifting Landscape: In-Game Currency Conversion
A pivotal moment occurred in 2022 when SOFTSWISS introduced a game-changing feature to its Online Casino Platform. This innovation allowed players with cryptocurrencies to seamlessly participate in games that were originally designed for traditional fiat currency transactions. This marked a significant shift in the way games were played and bets were placed.
Impressive Growth in Total Amount Wagered
The first half of 2023 witnessed an astonishing 37% increase in the total amount of bets placed. Additionally, the frequency of bets surged even higher, with a staggering 49% growth compared to the previous year. This shows the increasing popularity of crypto-based iGaming among players.
Crypto Bets: An 83.6% Surge Since H2 2022
Looking specifically at crypto bets, the data reveals an impressive 83.6% surge since the latter half of 2022. Notably, despite the volatile nature of cryptocurrency rates, this surge is mirrored by a consistent 29.5% share of the total wagered amount, showcasing sustained player enthusiasm for this avenue.
Average Crypto Bet's Unique Trajectory
While average total and fiat bets experience minor fluctuations within the range of 4% to 9%, the average crypto bet tells a different story. After a decline from 2.84 euros in H1 2022 to 1.69 euros in the latter half, the average crypto bet rebounded to 1.80 euros in H1 2023, highlighting its resilience and growth potential.
Preferred Cryptocurrencies in iGaming
In terms of preferred cryptocurrencies, SOFTSWISS' Online Casino Platform has maintained a steadfast lineup during 2022-2023. Bitcoin takes the lead with 76.2%, followed by Ethereum (9.0%), Litecoin (5.5%), Tether (4.7%), and Dogecoin (2.6%). Bitcoin's dominance has expanded impressively, growing by 7.9 percentage points compared to the same period in 2022.
Continued Growth and Trends
The growth trend observed by SOFTSWISS last year continues, as confirmed by their quarterly analysis of the crypto gaming market. The first three months of 2023 saw a 45% year-on-year increase in crypto bets, underlining the sustained interest and enthusiasm for crypto iGaming.
The collaboration between cryptocurrencies and online gambling is resulting in a booming crypto iGaming landscape. SOFTSWISS' data sheds light on the remarkable surge in crypto bets, the shifting dynamics of player behavior, and the preferred cryptocurrencies in this exciting realm of entertainment.
Relevant news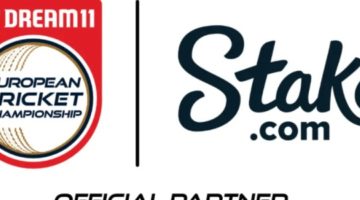 Stake.com and European Cricket Network Join Forces
In a remarkable move that solidifies its presence in the sports arena, Stake.com, a major…
read more +

Rollbit's Innovative Buy & Burn Strategy Drives RLB Token Surge
In a significant development, Rollbit, a well-known player in the crypto gambling arena, has introduced…
read more +

Snooker Ace Judd Trump Teams Up with Crypto Platform Vave
In a thrilling development, renowned snooker maestro Judd Trump has entered into a major partnership…
read more +

Unveiling 10000 BC DoubleMax Gigablox Slot by 4thePlayer
Journey back to the distant era of 10,000 BC, where survival relied on innovation and…
read more +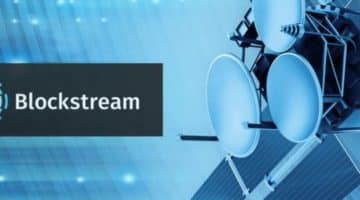 Blockstream CEO Adam Back Places a Million Satoshis Bet on Bitcoin
In a noteworthy move that reflects his strong faith in Bitcoin's potential, Adam Back, the…
read more +

Introducing David Luiz: The Dynamic New Ambassador for B.C Game
In a thrilling announcement that has sent ripples of excitement throughout the gaming community, B.C…
read more +