29/08/2023
|
Categories: News |
Published by: BTCGOSU |
Last updated: 29/08/2023

A legal tussle has erupted in the cryptocurrency gambling arena, as Stake, a prominent player in the industry, finds itself entangled in a lawsuit initiated by an Australian company with a coinciding name.
Backed by billionaire Ed Craven and boasting support from hip-hop megastar Drake, Stake's legal predicament adds intrigue to the cryptocurrency gambling landscape.
Stake: The Confluence of Cryptocurrency and Gambling
Founded by Melbourne-based entrepreneur Ed Craven and his American counterpart Bijan Tehrani, Stake emerged as a noteworthy cryptocurrency gambling platform.
Marketed as a leading online crypto casino, Stake enables users to utilize cryptocurrencies like Bitcoin, Ethereum, and Dogecoin to partake in various gambling activities, including sports betting and online games such as slot machines, blackjack, and roulette.
The Jurisdictional Complexities: Curacao's Involvement
Incorporated in the Caribbean nation of Curacao, Stake's operations extend beyond geographical borders, presenting a complex jurisdictional scenario. This global presence has enabled the platform to attract attention, but it has also led to legal challenges in specific markets.
Clash of the Namesakes: The Legal Battle
Stake's foray into the Australian market prompted legal action from an unrelated entity bearing the same name. Sydney-based share trading platform Stake initiated a lawsuit in the Federal Court, asserting that the crypto gambling firm's use of the Stake brand could create confusion among consumers, implying an affiliation between the two entities that doesn't exist.
Allegations and Implications
The lawsuit highlights that the casino's website, including its accessible e-shop for Australian users, contained misleading statements that could lead consumers to believe there was a connection between the share trading platform and the crypto gambling enterprise.
The investment firm insists that it had already built a reputation and goodwill under the Stake name within Australia, predating the crypto casino's entry.
Legal Demands and Court Proceedings
The Australian share trading platform has demanded that the crypto gambling company cease the conduct that allegedly breaches the law, yet the casino has not complied with these demands. As the legal battle unfolds, the Federal Court is tasked with determining whether the gaming firm should be prohibited from utilizing the Stake name for self-promotion within the Australian market.
Notable Collaborations and Industry Impact
Stake's prominence is evident through its partnerships, which include a sponsorship deal with the Alfa Romeo Formula One team. The partnership resulted in the display of Stake's logo at the Melbourne Grand Prix.
Additionally, hip-hop sensation Drake engaged with Stake through live-streaming sessions on its platform and sharing his gambling experiences on Instagram stories.
A Glimpse of Scale and Reach
Underlining its significance, Stake reported an impressive statistic of 840 million casino bets conducted through its platform in June alone. Moreover, the platform claims to contribute to nearly 6% of all global Bitcoin transactions, showcasing its impact on the wider cryptocurrency ecosystem.
Future Implications for the Cryptocurrency Gambling Industry
As Stake faces a legal challenge over its name, the outcome could have broader implications for the cryptocurrency gambling industry. The clash between the two companies underscores the complexities of naming rights, brand recognition, and jurisdictional challenges in a rapidly evolving landscape.
The legal battle will undoubtedly be closely watched by industry observers, stakeholders, and enthusiasts alike.
Who is Ed Craven?
Ed Craven, a visionary billionaire with a knack for combining cutting-edge technologies with innovative business models, stands as a pivotal figure behind the emergence of Stake.
As the co-founder of Stake, Craven's entrepreneurial acumen has been instrumental in shaping the platform's trajectory. With a keen understanding of both the cryptocurrency and gambling industries, Craven's vision has propelled Stake to the forefront of the crypto betting landscape.
His strategic insight and commitment to pushing boundaries have not only established Stake as a global player but have also ignited partnerships and collaborations that have further solidified its presence in the market.
Ed Craven's link with Stake goes beyond mere ownership, reflecting his unwavering dedication to revolutionizing the gambling experience through the integration of cryptocurrencies. A trailblazer in this niche sector, Craven's involvement brings a level of credibility and expertise that resonates with both enthusiasts and industry experts.
With his forward-thinking approach and willingness to explore uncharted territories, Craven's association with Stake adds a layer of distinction to the platform's brand, positioning it as a pioneer in the intersection of cryptocurrency and gambling.
Who is Drake?
Renowned hip-hop icon Drake, whose influence extends far beyond the music industry, has also forged a unique connection with Stake. Through his collaboration with Stake, Drake has elevated the platform's visibility and appeal, transcending the boundaries of entertainment and finance.
As a partner, Drake's involvement has included engaging with players through live-streaming sessions on the Stake website and sharing his personal experiences on social media platforms like Instagram, lending a personal touch to the platform's offerings and solidifying his status as a dynamic influencer within the cryptocurrency and gambling spheres.
Go to Stake nowGo to Stake now
Share:
Relevant news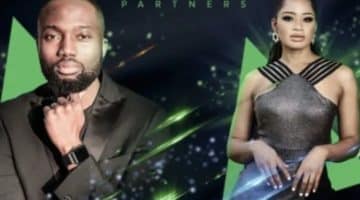 Crypto and Lifestyle Influencers Grey Jabesi and Amara Kanu Partner with Sportsbet.io as Ambassadors
In a groundbreaking collaboration that bridges the worlds of cryptocurrency and sports betting, esteemed figures…
read more +

Investigation into Crypto Gambling Linked to Xhaka's Booking Reaches Dead End
Cryptocurrency Operator in Curacao Incurred £400,000 Losses from Bets An exhaustive investigation into a series…
read more +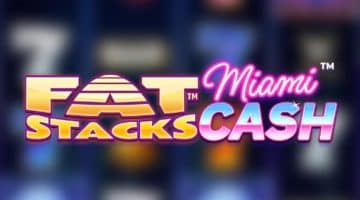 Introducing FatStacks Miami Cash: A New Slot by Lucksome
Prepare for an exhilarating gaming experience with the revolutionary FatStacks mechanic slot by Lucksome. Imagine…
read more +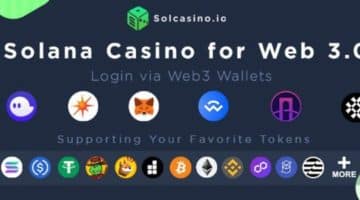 Solcasino.io Confronts DDOS Attack on Sportsbook Provider
In a recent development that caught the attention of the crypto gambling community, Solcasino.io, a…
read more +

Sportsbet.io Welcomes Newcastle United to Its Premier League
In a groundbreaking move that further solidifies its position as a pioneer in the convergence…
read more +

Aristocrat Gaming introduces New Gaming Legends at AGE23 Expo
In a thrilling spectacle of gaming innovation, Aristocrat Gaming takes center stage at the Australasian…
read more +