16/08/2023
|
Categories: News |
Published by: BTCGOSU |
Last updated: 16/08/2023

In a daring move, social media sensation Logan Paul has set tongues wagging by placing a hefty $1 million bet on his own victory in an upcoming boxing match. While this might seem like an act of confidence on his part, it has ignited a storm of criticism within the cryptocurrency community.
This backlash is closely tied to Paul's previous commitment to repay individuals who suffered losses in the CryptoZoo project – a promise that remains unfulfilled.
Who is Logan Paul?
Logan Paul is a widely recognized American personality acclaimed for his roles as a social media influencer, content creator, and boxer. He was born on April 1, 1995, in Westlake, Ohio. His journey toward prominence began with his playful and humorous Vine videos, which showcased his innate comedic talent and his vibrant persona.
Nonetheless, Asides from the $1 Million bet debacle, Paul also found himself entangled in a major controversy during the early months of 2018. This was a result of his posting a video that portrayed a deceased individual within Japan's Aokigahara forest, a location recognized for its association with suicide. The insensitivity and cultural unawareness displayed in the video sparked widespread condemnation, prompting Paul to issue a public apology and temporarily suspend his YouTube advertising earnings.
Despite these challenges, he has managed to remain in the public eye, making a transition into the world of boxing and partaking in high-profile matches against both fellow influencers and professional fighters. While his journey has been marked by both accomplishments and turbulence, Logan Paul remains a divisive figure celebrated for his ability to attract attention, whether favorable or unfavorable, across diverse digital platforms
The CryptoZoo (Zoo) Project and Logan Paul's Involvement
The CryptoZoo (Zoo) project burst onto the scene during the peak of the NFT frenzy in 2021. With promises of a revolutionary cryptocurrency game fueled by the ZOO token and NFTs, the project initially enjoyed a meteoric rise. However, these lofty projections quickly fizzled out, leaving investors disappointed and disillusioned.
Broken Promises and Unsettled Debts
Amid the enthusiasm surrounding CryptoZoo, Logan Paul emerged as a prominent figure endorsing the project. He expressed a commitment to rectify any losses incurred by investors, pledging to make things right. Unfortunately, this commitment has not translated into action, as the promised reimbursements remain pending.
Paul's Million-Dollar Wager and Its Aftermath
As the date for his boxing match against Brazilian fighter Dillon Danis approaches, Logan Paul's audacious $1 million bet on his own victory has raised eyebrows. This bold move, however, comes at a time when his credibility within the cryptocurrency community is shaky due to his unfulfilled promises regarding CryptoZoo.
A Light-hearted Remark with Serious Implications
In a recent episode of his ImPaulsive podcast, Logan Paul jokingly expressed his interest in joining the rising Kick streaming platform. While this might have been intended as light-hearted banter, it underscores the influence Paul wields due to his massive online following.
Kick, positioned as a competitor to Twitch, is attracting notable personalities like Felix "xQc" Lengyel and Kaitlyn "Amouranth" Siragusa. The platform's mission is to break free from the constraints that Twitch has imposed on creators over the years.
Rekindled Unresolved Controversy
Logan Paul's million-dollar wager on his boxing prowess has triggered more than just curiosity. It has rekindled the unresolved controversy surrounding his involvement with the CryptoZoo project and his unmet promises to investors.
As the cryptocurrency community watches the outcome of his high-stakes bet, it remains to be seen whether Paul will truly make amends or continue to face the wrath of those he has disappointed.
Share:
Relevant news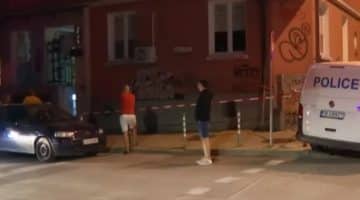 Unravelling the Mystery: Grisly Find in Bulgarian Drain
In a chilling turn of events, the life of American cryptocurrency tycoon Christian Peev has…
read more +

The Unstoppable Rise of Crypto Gambling: A Glimpse into Tomorrow
Big changes are happening in the world of gambling, and it's all because of something…
read more +

Betnomi Exit Scam: Users Left in Limbo as Crypto Gambling Operator Shuts Down
In a shocking turn of events, the crypto-gambling operator Betnomi has plunged into disarray, leaving…
read more +

Scorpion Casino's Presale: A New Era in Crypto-Based Gambling
In the blend of cryptocurrency and online gambling, Scorpion Casino is emerging as a trailblazer.…
read more +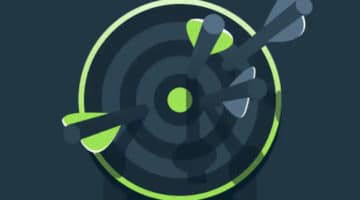 Stake vs Eddie (week 33)
Another week that has left us, a new week that brings us a new Stake…
read more +

Stake.com Announces a Spectacular $10 Million Birthday Race
In a thrilling announcement that has amazed players in the online gambling community, Stake.com is…
read more +