10/08/2023
|
Categories: News |
Published by: BTCGOSU |
Last updated: 10/08/2023
In a significant development, Rollbit, a well-known player in the crypto gambling arena, has introduced a transformative Buy & Burn program, leading to an impressive 65% increase in the price of its RLB tokens. This strategic move aims to reshape the tokenomics of Rollbit's ecosystem and enhance the value proposition of RLB tokens.
The core of Rollbit's recent surge lies in its novel Buy & Burn program. Under this initiative, a portion of the company's revenue is allocated daily to purchase RLB tokens from the market, followed by the subsequent "burning" of these tokens. The burn process involves permanently removing the purchased tokens from circulation. By reducing the overall token supply, this strategy seeks to create scarcity, thereby driving up the desirability and value of RLB tokens.
Unveiling Additional Benefits for RLB Token Holders
Rollbit's transformation extends beyond the Buy & Burn program, encompassing a range of measures to enrich the experience of RLB token holders:
Passive Income Opportunities: New avenues for passive income have been established, offering token holders the chance to earn rewards simply by holding RLB tokens.
Access to Free Tokens: Enhanced programs provide users with access to free tokens, fostering wider participation and engagement within the Rollbit ecosystem.
Bolstering Token Liquidity: The platform has introduced mechanisms to enhance RLB token liquidity, ensuring smoother trading experiences for users.
Real-Time Revenue Dashboard: A newly introduced revenue dashboard allows users to monitor Rollbit's revenue in real time. This transparency offers a deeper understanding of the intrinsic value of RLB tokens.
Enhanced RLB Lottery Pool: A dynamic update schedule for the RLB Lottery pool has been implemented, ensuring fairness and equal participation for users.
Stability through Token Locks: To maintain price stability, a 30-day lock has been applied to staked Rollbots, preventing abrupt token sell-offs.
Passive Earnings for Staked Tokens: Token holders benefit from an hourly distribution of purchased RLB tokens to staked Rollbots, leading to passive earnings over time.
Strategic Automation and Community Engagement
Rollbit's forward-looking strategy also involves automating token burns on the blockchain, enhancing the efficiency and transparency of the Buy & Burn initiative. Furthermore, the company has made its RLB Lottery free to play, fostering greater accessibility and user engagement.
Challenges and Considerations
While the surge in RLB token value is widely embraced, concerns regarding the transparency of Rollbit's revenue model and burn mechanisms persist. Clarifications are sought regarding the basis of burns, whether tied to total revenue or profits, as well as specific mechanisms employed.
A Broader Trend in the Market
Rollbit's success echoes a broader trend in the cryptocurrency market, where projects in the gambling and gaming space are experiencing significant growth. This shift suggests a potential movement in community interest from meme coins to more substantial ventures, evidenced by positive performance in tokens like $COCO.
Expanding Reach and Recovery
In recent developments, Rollbit's native $RLB token was listed on the renowned crypto exchange Poloniex. This listing aligns with the token's recovery, elevating its value from a sharp decline to $0.10, alongside achieving an all-time high of $0.129 in July.
Rollbit's innovative strategy and initiatives not only enhance the value of RLB tokens but also exemplify the evolving landscape of crypto ventures. As the market experiences shift and innovations, projects like Rollbit are at the forefront of driving change and capturing the interest of both investors and enthusiasts.
Looking Forward: Navigating Opportunities and Challenges
Rollbit's journey continues to be dynamic as it navigates the evolving landscape of the cryptocurrency world. While the Buy & Burn program has shown impressive results in boosting the RLB token price, the company also faces the task of maintaining transparency and addressing concerns within its community. Striking a balance between innovation and accountability will be crucial in ensuring sustained growth and trust.
Empowering Token Holders
Rollbit's commitment to enhancing the experience of its token holders is evident through its multifaceted approach. By offering passive income opportunities, access to free tokens, and measures to stabilize token value, the company not only retains its existing community but also attracts new participants. This proactive approach aligns with the broader trend of providing value beyond token speculation, contributing to the maturation of the crypto industry.
The Road Ahead
As Rollbit's RLB token makes its mark in the crypto market, its innovative strategies and efforts to engage its community position it as a prominent player in the crypto gambling and gaming space. The surge in the token's value and its strategic listing on Poloniex signal promising possibilities for the company's future growth and impact.
The Power of Innovative Tokenomics
The tale of Rollbit's RLB token price surge serves as a testament to the power of innovative tokenomics. The introduction of the Buy & Burn program and the subsequent surge in the token's value showcase the company's proactive approach to creating value for its community. As Rollbit continues to chart its course in the crypto landscape, it stands as a prime example of how strategic initiatives and community engagement can shape the trajectory of a crypto project's success.
In a market characterized by constant change, Rollbit's endeavors illustrate that effective strategies, transparent communication, and responsiveness to community concerns can drive growth and foster trust. As we look ahead, Rollbit's journey will undoubtedly continue to be one of evolution, innovation, and progress, reflecting the ever-evolving nature of the cryptocurrency industry.
Go to Rollbit nowGo to Rollbit now
Relevant news
Snooker Ace Judd Trump Teams Up with Crypto Platform Vave
In a thrilling development, renowned snooker maestro Judd Trump has entered into a major partnership…
read more +

Unveiling 10000 BC DoubleMax Gigablox Slot by 4thePlayer
Journey back to the distant era of 10,000 BC, where survival relied on innovation and…
read more +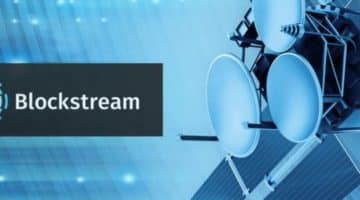 Blockstream CEO Adam Back Places a Million Satoshis Bet on Bitcoin
In a noteworthy move that reflects his strong faith in Bitcoin's potential, Adam Back, the…
read more +

Introducing David Luiz: The Dynamic New Ambassador for B.C Game
In a thrilling announcement that has sent ripples of excitement throughout the gaming community, B.C…
read more +

Chancer Surpasses $1 Million Funding Ahead of BitMart Listing
Chancer, a rising star in the world of cryptocurrency and online gambling, has achieved a…
read more +

Mega Dice Revolutionizes Online Gaming with the First Licensed Crypto Casino on Telegram
In a groundbreaking move that is set to redefine the world of online gambling, Mega…
read more +