22/08/2023
|
Categories: News |
Published by: BTCGOSU |
Last updated: 22/08/2023

Stake.com, a trailblazer in the realm of crypto betting, has once again demonstrated its commitment to global expansion through a pioneering partnership with Nigerian football club Enyimba International. The strategic sponsorship deal not only further solidifies Stake.com's brand presence but also highlights its intention to actively engage with the African market.
Elevating Brand Visibility on the Global Stage
The newly forged multi-year partnership between Stake.com and Enyimba International marks a pivotal chapter in both entities' trajectories. This collaboration designates Stake.com as a front-of-shirt partner, securing its prominent spot on the team's jerseys.
Beyond the realm of sporting merchandise, the Stake.com logo will also grace the club's stadium and training ground, effectively establishing a strong visual identity within the world of sports.
Nwankwo Kanu's Influence: A Catalyst for Success
Although precise financial details of the partnership remain undisclosed, the involvement of club chairman and former Premier League striker Nwankwo Kanu played a pivotal role in the deal's fruition. Kanu's strategic involvement adds an additional layer of significance to the partnership, underscoring his commitment to shaping the future of Enyimba International.
The Intriguing Dynamics of Existing Ambassadors
As Stake.com solidifies its partnership with Enyimba International, speculation arises regarding the status of Nwankwo Kanu's four-year ambassadorial deal with another prominent sports betting entity sportsbet.io. The intriguing dynamics between these affiliations add an element of anticipation as stakeholders wait to discern whether any shifts in partnerships will transpire.
About Stake.com
Stake.com emerges as a prominent force in the world of crypto betting, showcasing a unique blend of cutting-edge technology and sports engagement. With an unwavering commitment to innovation, Stake.com stands out as a platform that bridges the digital and sports realms. By forming strategic partnerships with renowned entities like Enyimba International, the Nigerian football club, Stake.com has solidified its brand presence on a global scale.
The company's proactive approach to expanding its portfolio beyond traditional sports into unique disciplines such as 'Dambe' boxing showcases its willingness to celebrate diverse sporting cultures and connect with audiences in meaningful ways. As Stake.com continues to redefine the boundaries of crypto betting, its journey remains a testament to the dynamic intersection of technology, entertainment, and sportsmanship.
At the heart of Stake.com's success lies its ability to navigate both established and emerging sports domains. By fostering partnerships with UFC and celebrated athletes like Israel Adesanya, Stake.com positions itself as a trailblazer in combat sports as well.
Stake.com's African Sports Endeavors
Stake.com's engagement with African sports transcends the realm of football. The company's recent expansion includes The African Warriors Fighting Championship (AWFC), a platform dedicated to traditional Nigerian boxing known as 'Dambe'. By seamlessly integrating this unique sport into its sponsorship portfolio, Stake.com showcases its commitment to celebrating African sporting heritage.
Crypto Betting Powerhouse in Combat Sports
Stake.com's prowess in combat sports is not confined to traditional forms alone. The brand has made significant inroads by establishing partnerships with the UFC and Nigerian-New Zealand UFC Champions Israel Adesanya. This strategic foray highlights Stake.com's versatile approach, seamlessly navigating both traditional and emerging sports domains.
Maxwell Kalu, CEO of AWFC, aptly captured the sentiment: "We're proud to be Stake's first partner in Africa and look forward to assisting the brand in raising awareness and expanding its user base across the Continent."
Global Expansion
In conclusion, Stake.com's partnership with Enyimba International stands as a testament to its unwavering commitment to global expansion, strategic affiliations, and diverse engagement with sports.
As the brand continues to enrich its sponsorship portfolio and solidify its standing in various sporting spheres, its journey remains one to watch, characterized by innovation, collaboration, and a genuine passion for sports culture.
Go to Stake nowGo to Stake now
Share:
Relevant news
Singapore Police Bust Gambling Ring, Seize Millions in Crypto and Assets
In a resounding victory against organized crime, Singaporean law enforcement agencies have successfully dismantled a…
read more +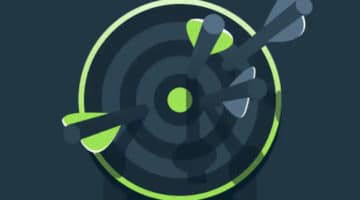 Stake vs Eddie (week 34)
Another week that has left us, a new week that brings us a new Stake…
read more +

Danish Player wins 3,436,295 USDT Jackpot at WinSpirit Casino
Get ready to be amazed by a truly incredible story from the world of online…
read more +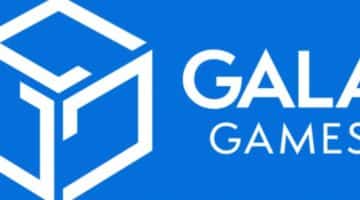 Gala Games' Enhanced Points System
Gala Games, a prominent player in the Web3 gaming landscape, has introduced an enhanced version…
read more +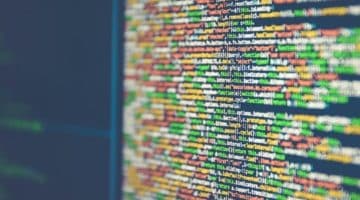 Philippine Police Warn Against Crypto Gaming Scams
In a recent development, the Philippine National Police Cybercrime Department has raised concerns about the…
read more +

Chancer's $100,000 Giveaway for the Launch of its Crypto Betting Platform
Chancer, a rising star in the world of cryptocurrency betting, has ignited excitement with its…
read more +